Mappr!
Meaning in Tag-Based Systems
Stamen Design: Eric Rodenbeck, Michal Migurski, & Tomas Apodaca
Mappr!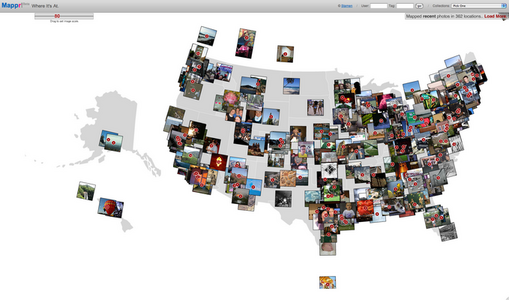 Most of these photographers have no idea they are participants in an information visualization experiment.
View.
Play along, codeconners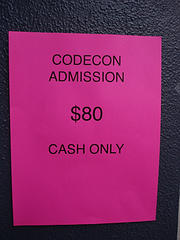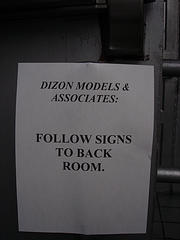 Send your photos to place90values@photos.flickr.com from your cameraphones. They'll be automatically tagged with "san francisco," "california", and "codecon".
MoveOn: A Year of Maps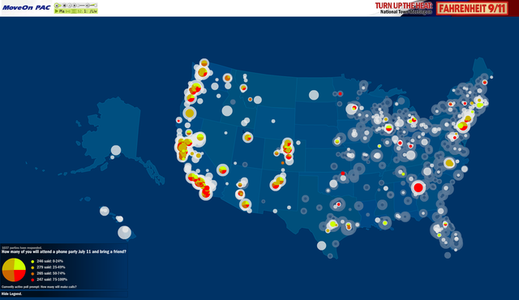 Maps provided a way for the MoveOn community to see itself in action.
Flickr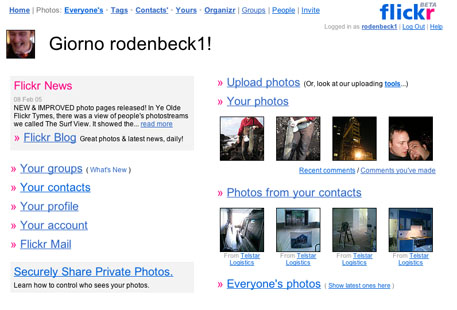 Flickr.com: is a photo sharing service (community), has a REST-style developer-friendly API, and uses tags for organizational purposes.
Flickr's tags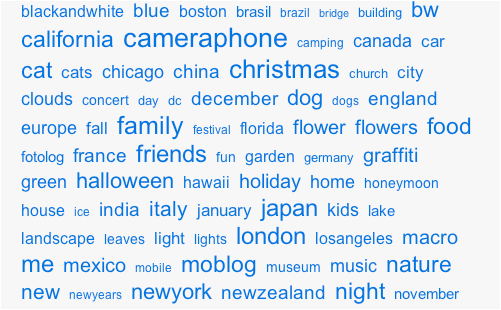 Lots of people tag their photos in flickr.
Flickr's tags... of places!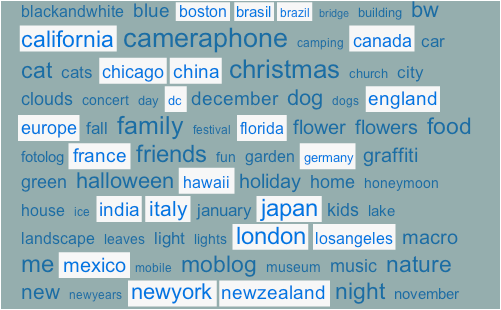 Many of these (something like 20%) refer to locations.
Flickr's tags... a "folksonomy"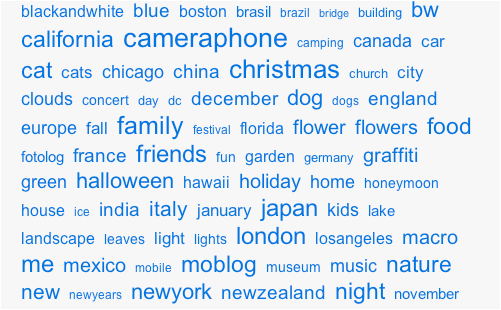 Tags are interesting - a non-hierarchical "folksonomy" allowing many different kinds of searches.
What to do with them all?

We started thinking of ways that these tags could be used as a data source.
How Mappr makes guesses (1 of 4)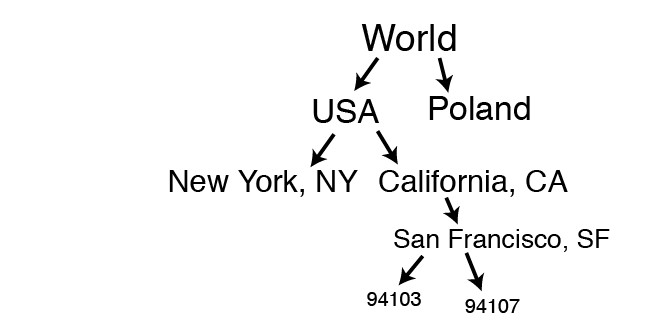 First, we built up a big database of place names around the world, primarily from freely-available US Government sources like the US Postal Service and the GeoNet Service.
How Mappr makes guesses (2 of 4)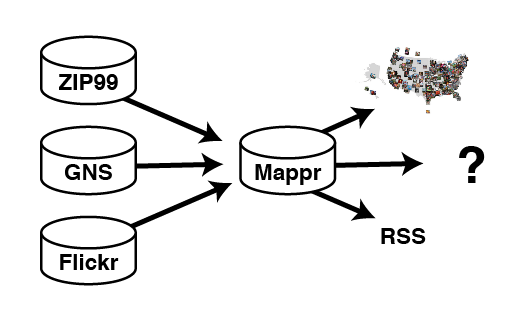 Mappr is a way point for data, a geographic, semantic extension to Flickr that answers questions such as "Where was this?" and "Who else was here?"
How Mappr makes guesses (3 of 4)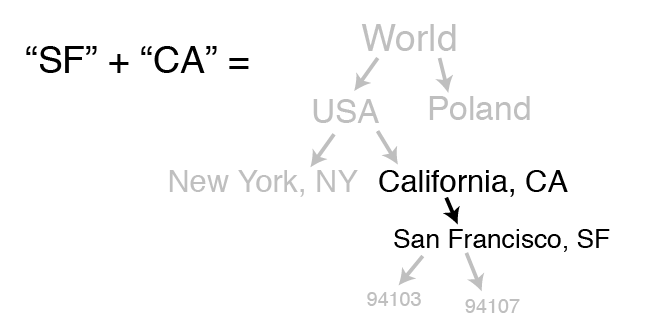 Free-form tags in Flickr are compared against this hierarchical database, and best-guesses are made.
How Mappr makes guesses (4 of 4)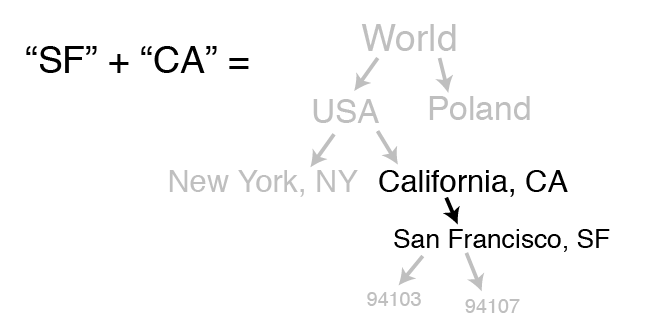 Guessing is informed by lots of hand-tweaked information about place names, adjusting for perceived fame, common words, first names. Conflicting info is resolved by picking the largest, closest-match.
The Map is Only One Output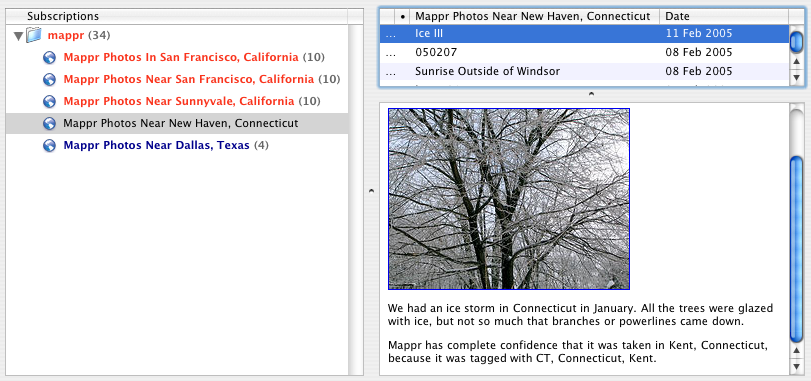 The visual map is only one possible client for this data.
Mapped Images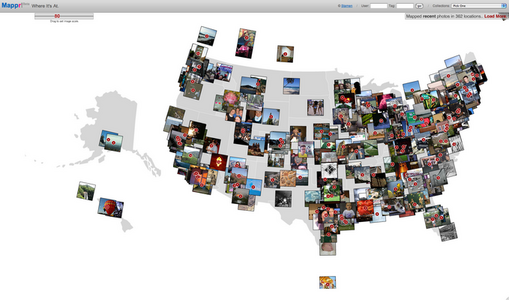 Conclusions:
It's good to use other people's plumbing.
Tags are a low barrier to entry.
Cross-referencing can add new information to this data.
It's important to indicate a degree of confidence in your guesses.
It's important to pass this information along.